BEST TAXI SERVICE – CAR SERVICE IN TREASURE COAST, FLORIDA
Get cheap taxi Port St Lucie – taxi Stuart, FL & car service to PBI, Fort Lauderdale Airport & Miami International Airport.
Click to Call (772) 940 9186
Taxi from Vero Beach, Port St Lucie and Stuart.
Low prices in transportation, coupons and weekly coupon deals. Just type car service near me.
Drivers are available 24 hours every day, 7 days a week Airport Transfers.
Our Meet and Greet service is available from all airports.
Corporate clients are invited to take advantage and then benefit from our excellent account facility services.
Tclimoservices has full variety of vehicles to choose from including sedans, SUVs, limos, and private vans
BOOK A CAR TODAY! ONLINE COUPON CODE: SAVE10
24/7 Availability – No Hidden Fees
Booking your car service to the airport has never been easier! Receive up to 10-30% off standard rates when you book online. Sanitized Vehicles. 24/7 Customer Service. Professional Drivers. Models: Luxury sedans, SUVs, SUV XLs, Stretch limos, Passenger vans.
We provide our customers three different ways to contact us.
Tclimoservices Taxi & Car Service has a full call center telephone operation, operators are available for services 24/7. You can request car service the same day or advance booking. You can book online on our website tclimoservices.com.
Need a Ride? Book Now and Get 5% Off your First Ride With Us! We Have The Lowest Prices for Short or Long Trips Guaranteed. Types: Sprinter Vans, Sedan, SUVs.
Tclimoservices Car Service is dedicated to making the customers comfortable and happy. With different options such as car seats available for parents traveling with their kids. We offer free baggage handling, wheelchair handling, and Meet and Greet" at all terminals
There isn't a Florida taxi cab Service that has as many options like Tclimoservices Car Service.
One among the best Florida taxi and car service is located in Treasure Coast. Tclimoservices Car Service is known for our great safe drivers, our all-around clients services as well as our round-the-clock 24-hour availability. A lot of Florida Taxi Services are known, but many fail to fulfill the customer demand as we do.
With Tclimoservices, booking a ride has been made so easy and hassle-free. Our consistency in providing excellent Chauffeuring service to our esteemed client's sprouts from our commitment to customer satisfaction over profit.
Your safety and satisfaction as our rider is what we are most passionate about, and each member of our team is an embodiment of those key traits, right from the top managers to the newly employed driver, as we adhere to strict onboarding process that ensures our clients interface with competent professionals who are not just experienced at what they do but are trustworthy and courteous in offering their services.
Flexibility, With Tclimoservices you can schedule your ride the same day, the next day, you can do it against the next week or even the next month, and guess what, you can schedule your trip up to 6 months in advance and reserve your ride. You will receive a confirmation containing all the details about your trip once the booking is done.
Affordable Pricing, When it comes to pricing, we are indeed not cheap but are the most affordable transport company you can get for the great service we render. Our rates are the best in the Treasure Coast, we charge $1 Per mile and typical rides to and from Treasure Coast will cost $55 to $155 with an additional $10 for Cruise Ports. You can also take advantage of the various discounts we offer such as the round-trip fares discounts. Our service area spans through Vero Beach, Port St Lucie, Stuart, Hobe Sound, Jensen Beach, Melbourne, Fort Pierce, Hutchinson Island, and all surrounding airports - Palm Beach airport, Fort Lauderdale, Orlando, Miami, Melbourne, and Orlando Sanford.
How to Book a Ride, To book a ride you can call the number (772) 940-9186. You can as well book via the mobile App or visit our website at www.tclimoservices.com for a live booking agent. Payment is not required at the time of booking. You can pay on the same day using cash or credit card.
The information required for booking are:
• Full Name
• Pick Up Address
• Contact info
• Date and Time of Booking
• Return Date and Time
• Airport and Flight Details
• Email for confirmation
• Ride Notes
Book a Ride with Tclimoservices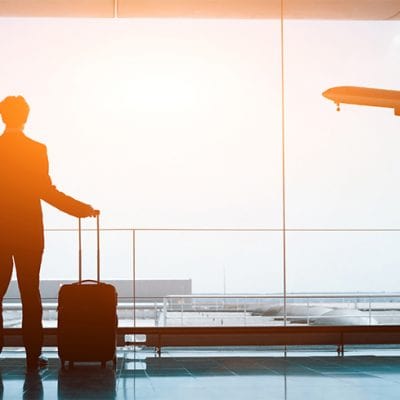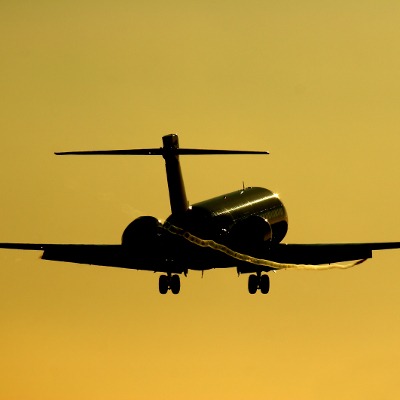 You could open an account with us right now to take advantage of fantastic airport transfer service today. Travelers are provided a personal account for booking airport transportation as needed.
WHY US:
Our consistency in providing excellent Chauffeuring service to our esteemed client's sprouts from our commitment to customer satisfaction over profit.
High-quality taxi & car service at competitive and affordable price
Available taxi from airport and taxi and car to airport
Reliable as well as dependable service 24 hours a day, 365 days a year great service
An arrayed of vehicle sizes to suit your requirements
Get in touch with us to book your next ride to or from the airport.